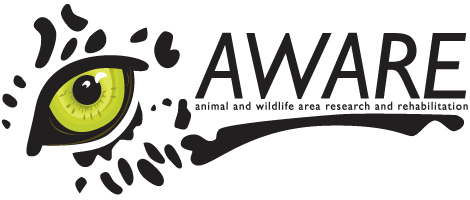 What we do
Our mission is to pro-actively further the conservation and welfare of wildlife and wildlife habitats, with particular reference to conservation veterinary medicine, and to raise AWAREness of veterinary and ecological threats to wildlife species and habitats.
The Trust provides expert veterinary treatment and rehabilitation to sick or injured ownerless wild animals on a pro bono basis, especially where these animals have suffered at the hand of man. This may include preventative treatment of wild animals at risk from disease, or pre-emptive rehabilitation of wild animals threatened by humans. Read more
The Trust performs free sterilisation, vaccination, and basic health care for domesticated animals living in poverty-stricken marginal areas at interfaces with wildlife conservation areas. The Trust believes that improving the health and welfare of these animals improves the livelihoods of their owners, and has a positive knock on effect for wildlife by limiting the spread of disease into wildlife populations and reducing poaching in wildlife areas. Read more
Promoting donkey health - the AWARE-SPANA alliance
The Trust, funded by the UK based organisation SPANA, runs ambulatory donkey clinics in rural Zimbabwe. Two full time vets are employed in this endeavour as well as a veterinary technician and a community development officer. The alliance extends to capacity building of vets through CPD courses, training vet students through a Clinical Skills Lab at UZ, and children at a new venue which will open soon. Read more. 
The Trust provides facilities and funding for worthy veterinary and ecological research projects, the outcomes of which will provide important data on the status of a species or habitat in a wildlife area. We invite wildlife veterinarians and wildlife ecologists to submit disease surveillance or research project proposals. These proposals will be considered by the Trust Steering Committee. Read more
The Trust provides animal welfare AWAREness, through animal health and welfare education campaigns for rural people. These coincide with prophylactic campaigns. The Trust intends to start raising AWAREness at grassroots level about the value of wildlife and conservation areas. AWARE believes that it is imperative to promote respect for nature, and compassion for animals from a very early age. Read more
We firmly believe that the way forward for conservation on a national scale is to have competent, salaried local capacity able to deal with a broad range of wildlife situations.The trust intends to train veterinary and support staff in all aspects of wildlife veterinary medicine through on the job training and continuing education courses. Read more