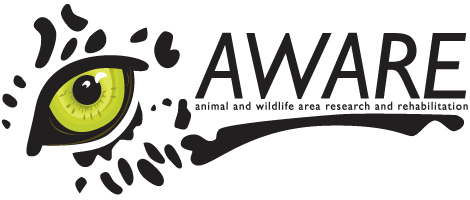 Education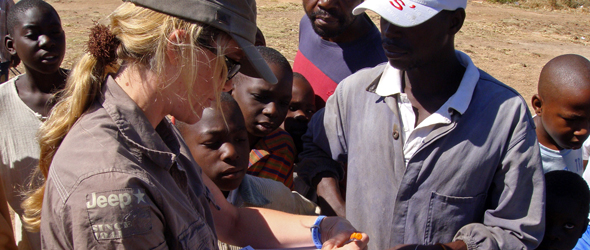 Conventionally, the term 'education' is reserved for imparting knowledge to members of the younger generation. AWARE believes that it is imperative to promote respect for nature, and compassion for all animal life from a very early age. To this end, with every interactive sterilisation campaign, educational materials about animals are currently handed out to disadvantaged children, generally at a local rural school talk.
AWARE also believes that educating adults is imperative, as many people are unAWARE of the destruction of the environment and wild fauna going on around them. One of the best ways to get the message out to adults is through music. Thanks to the talents of AWARE's donkey vet Dr Erick Mutizhe, in 2014 AWARE produced a popular music video in the local vernacular with English subtitles entitled "Nyika Yakanaka" which means "Beautiful Country" which decries poaching, burning of grasslands and pollution. The then Minister of Environment, Saviour Kasukuwere features in the video with the strong message "SAY NO TO POACHING". The video can be viewed on YouTube at the following link: Please SHARE!
Surprisingly few people think in global terms. Fewer still realise that the earth's population is doubling every 40 years and that if humanity continues to reproduce at this exponential rate, wild areas will shrink and life on earth will become unsustainable. In many societies having children is traditionally seen as the 'done' thing. AWARE would like to cause people to seriously consider whether they want children before they get pregnant. We would like to cause people to think about the consequences their actions will have before they do them.
COMING SOON....AWARE's new CONSERVATION
EDUCATION CENTRE....stay tuned for details.
Prophylactic Campaign Education Programme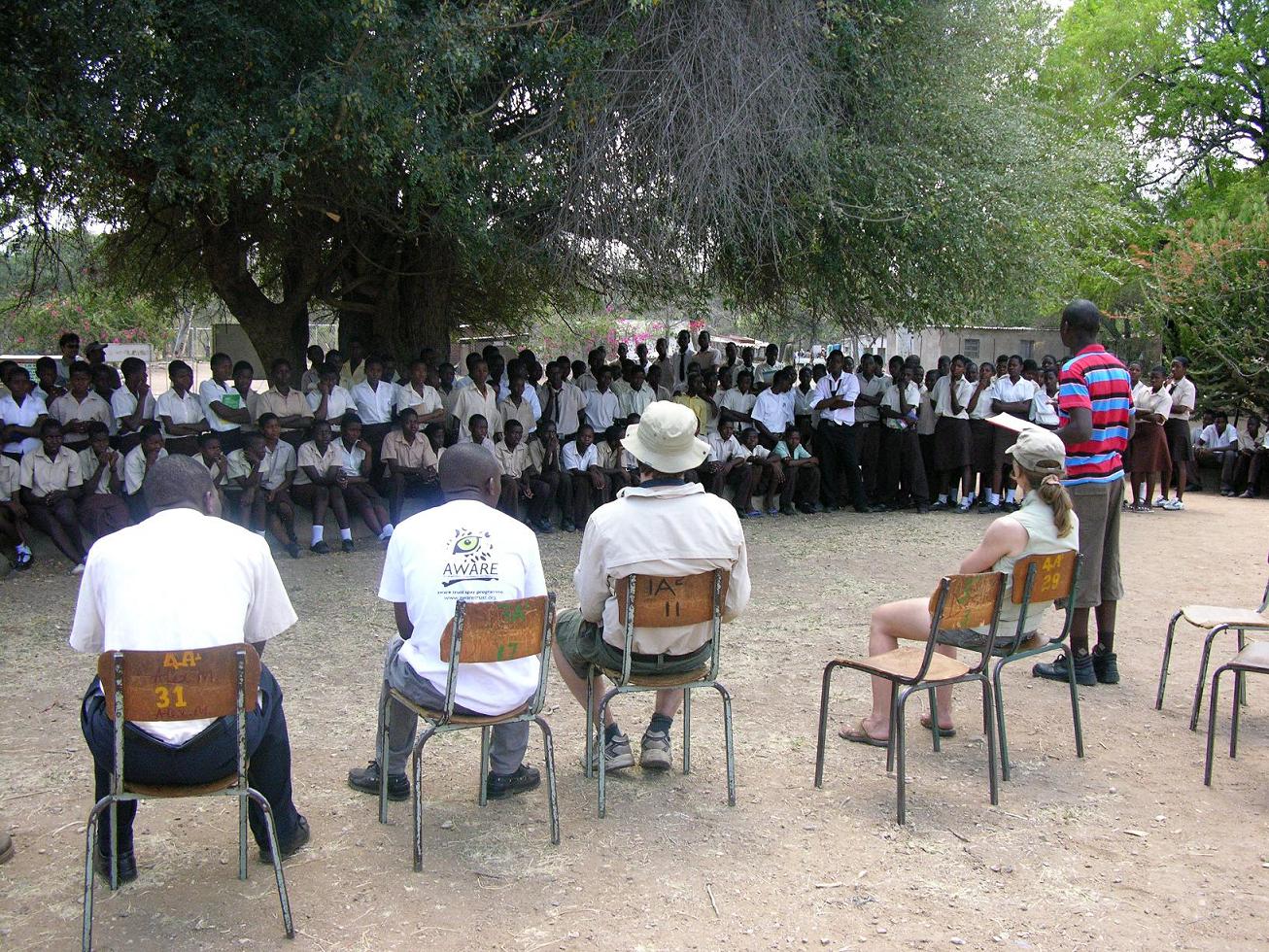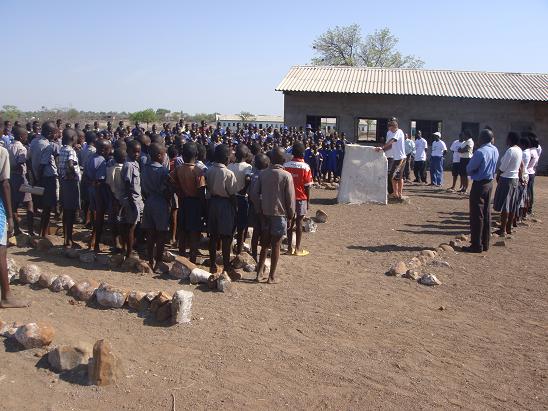 Most of our education programmes have co-incided with our prophylactic campaigns and donkey clinics. Picture booklets are given out to children containing compassionate stories about dogs and donkeys. In Machuchuta and Malipati, AWARE arranged lectures for the Junior and Senior School (respectively) of the areas, talking to them about the importance of animals and their handling, health and welfare as well as a short talk on the importance of conservation and biodiversity.
Urban Schools Education Programme
In the later part of 2010, two talks were held as a trial run for a future education campaign in Harare. The talks were given to the Wildlife Groups at Arundel Senior School and to St George's College. Both talks were done in powerpoint-presentation format and were very interactive, with students being encouraged to get involved in discussions about conservation and animal welfare. This is a progamme we are planning to expand countrywide and translate it into the vernacular for rural schools.