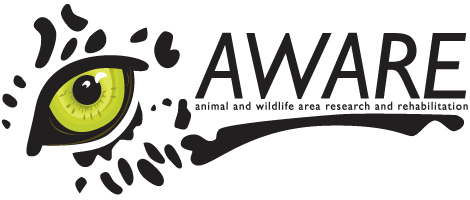 About us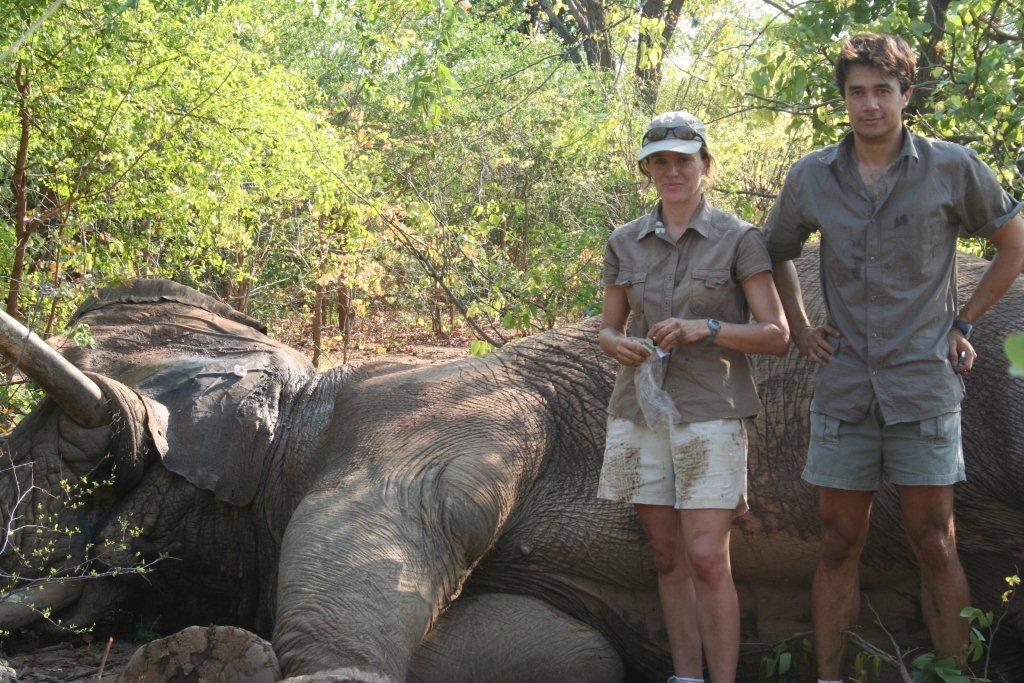 AWARE Trust came into being in 2004 when the trustees were looking for independent funding to perform an important disease surveillance project.
Despite the fact that the results of this work would provide crucial information affecting the development of the Great Limpopo Transfrontier Park (GLTP), it took the better part of a year to procure international funding for the project.
With each subsequent rejection because of 'Zimbabwe' being a four lettered word, the trustees wished there was a local organisation backed up by donors that would be able to facilitate and fund worthy projects such as this.
With this in mind, the Animal and Wildlife Area REsearch Trust was registered by a local lawyer, with $20 provided by Dr Keith Dutlow as its starting capital. As ideas evolved and the gaping need for specialist wildlife treatment of un-owned animals became obvious, the deed of the Trust was amended to include the word 'rehabilitation' in the AWARE acronym.
AWARE was dormant for 2 years until 2006. Then the advent of the injured serval, Frodo, and efforts to relocate the problem elephant Tusker, rekindled our resolve to get the Trust going.
Meet the personnel...
The wildlife crew...
Dr Keith Dutlow, BVSc, MRCVS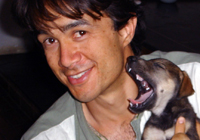 Founder Trustee and Director of Operations, Keith was born in Bulawayo, Zimbabwe. He graduated from the University of Zimbabwe with a Bachelor of Veterinary Science in 1994 and became a member of the Royal College of Veterinary Surgeons by examination in 1996.
He has worked extensively in small animal and mixed practices in the UK, Australia and Zimbabwe. Keith's introduction to wildlife work came through a job as an ostrich vet in Zimbabwe. In 2001, he took a record breaking 2026 ostriches by ship from Spain to Brazil. He has been working with other wildlife species, in particular lion, cheetah, elephant, rhino, buffalo, hyaena and small felids since 2004.
Presently, Keith's main income is from Medi-Vet P/L Zimbabwe, the only Zimbabwean Veterinary Wholesaler licensed to import Dangerous Drugs used in wildlife capture operations. His role as Director of Medi-Vet largely subsidises his voluntary work in AWARE. Keith sits on the Zimbabwe Veterinary Association (ZVA) committee and is currently Chairman of the ZVA Wildlife Group.
Keith met Lisa at UZ in 1994 and, being a slow starter, finally tied the knot in 2004.
Dr Lisa Marabini, BVSc, MRCVS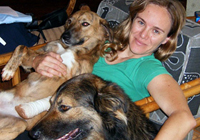 Founder Trustee and Director of Operations, Lisa was born in Harare, Zimbabwe. She graduated from the University of Zimbabwe with a Bachelor of Veterinary Science in 1998 and became a member of the Royal College of Veterinary Surgeons by examination in 1999. She has worked in small animal practices in Zimbabwe, Australia and the UK. Lisa has always been passionate about the conservation and welfare of wildlife. She obtained her private pilot's licence (PPL) for light aircraft in 1994 with a view to becoming a wildlife vet. In 2003 she spent a year trailing government wildlife vet Dr Chris Foggin around on a voluntary basis. This led to a Peace Parks Foundation (PPF) funded project in which she and Keith tested 2000 cattle for various diseases in a remote section of the Great Limpopo Transfrontier Conservation Area (GLTFCA).
She has since worked with Keith, both in the wildlife arena and as co-Director of Medi-Vet. She was Assistant to the Chairman on the Zimbabwe Trans Frontier Conservation Area (TFCA) Programme Conservation and Veterinary Subcommittee for 3 years. She sits on the Animal Welfare Legislation Steering Committee, a committee struggling to upgrade the Animal Welfare legislation in Zimbabwe. From 2012-2014, she was the Editor of the ZVA's quarterly magazine, the Burdizzo, and the ZVA's International Congress Convenor. She is now one year through a 3 year part time Master's degree in Imaging with the University of Edinburgh's Royal Dick College of Veterinary Medicine.
Anton Newall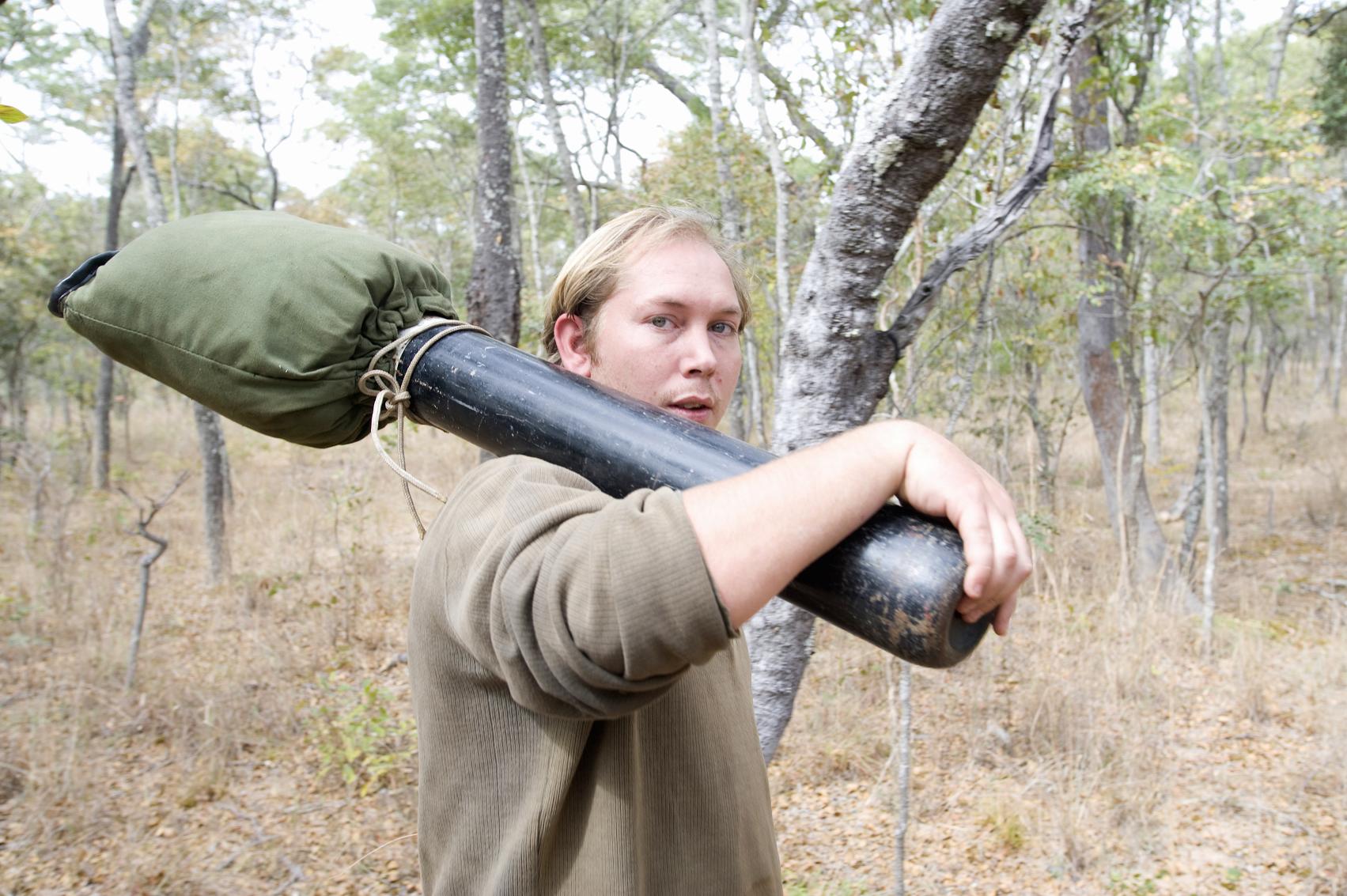 Anton was born in the UK, but raised in Zimbabwe. His love of wildlife and the outdoors saw him start working for Graeme Bristow in 2003, who trained him in most aspects of wildlife management and handling. Anton now manages the Lion and Cheetah Park in Norton and is a Dangerous Drugs Licence Holder. He has helped AWARE on various projects (and problem animal re-locations) on a voluntary basis ever since Cleo the rescued cheetah was housed on his premises during her recuperation. He is AWARE's official voluntary Problem Animal Officer.
The donkey team...
Dr Erick Mutizhe, BVSc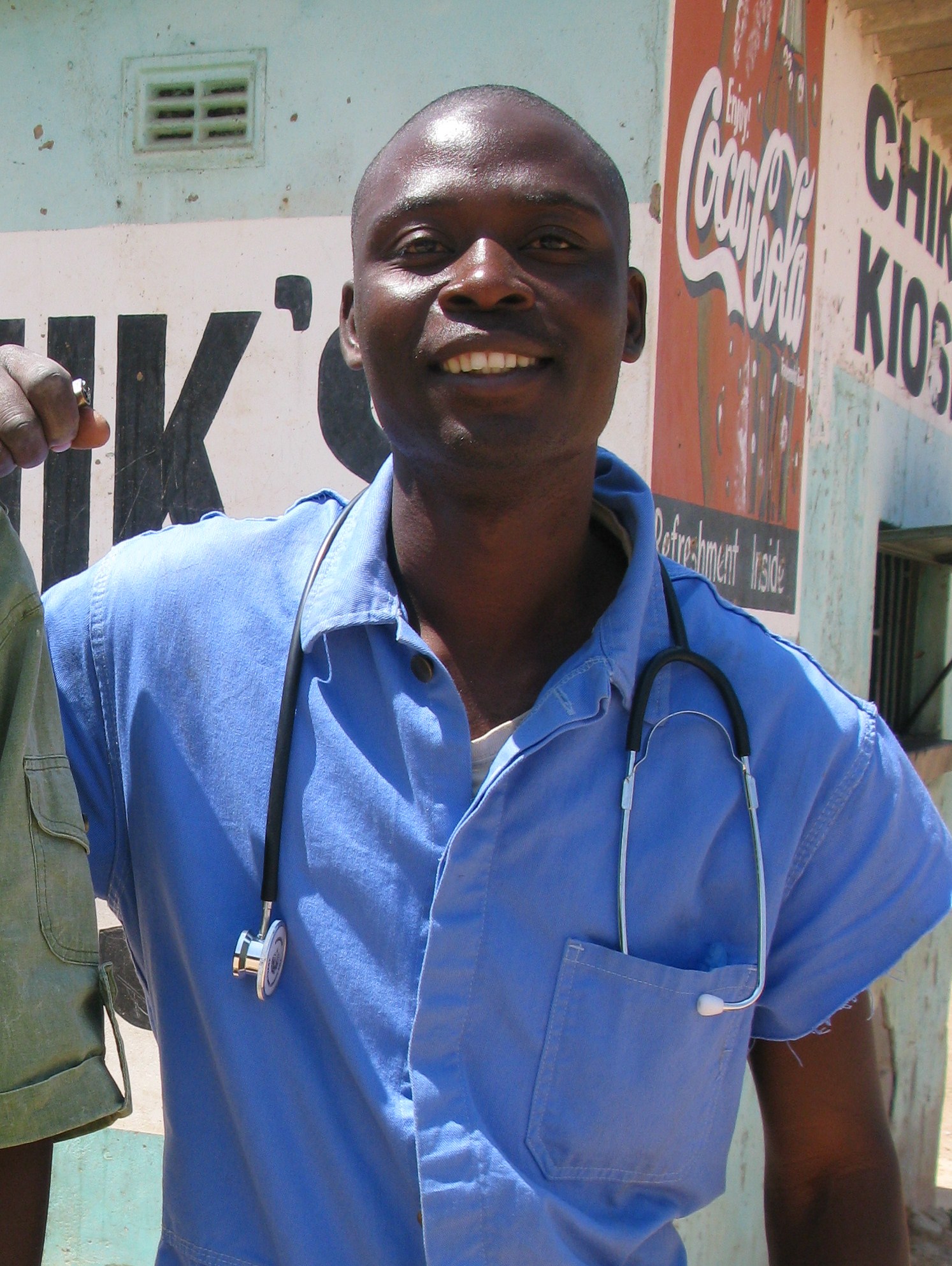 Erick was born, raised and schooled in Rusape, Zimbabwe. In 2008 he graduated from the University of Zimbabwe with a BVSc and shortly after, joined the Department of Veterinary Field Services. Here he worked in Masvingo province as a Government Veterinary Officer as well as the Acting Provincial Veterinary Epidemiology Officer. He gained experience as a Provincial Focus Person in planning and managing FAO projects. Erick passed the South African Veterinary Council (SAVC) equivalence examinations in 2009 and is therefore a registered member of the SAVC. In 2010 he represented Zimbabwe at the World Animal Health Organisation (O.I.E.) wildlife training workshop in Tanzania. Erick joined AWARE in September 2010 performing SPANA-funded mobile donkey clinics around the rural areas of Zimbabwe, and he is now AWARE's senior donkey vet. Thanks to his time at AWARE he is also competent in dealing with wildlife species. In his spare time Erick is a musician and he recorded an album in 2004 which sold a considerable number of copies in the country. He has recently released "Preserving Nature" on behalf of AWARE, an awesome song about conserving our environment. Erick is married to an industrial psychologist and has a son.
Dr Andy Garura, BVSc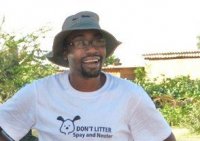 Andy is the 2IC of AWARE's donkey veterinary team. He was born in Zimbabwe and attended Mazowe High School. He graduated from the University of Zimbabwe Veterinary Faculty in 2010. He worked for the Harare SPCA for over a year, before joining a start up veterinary practice, Arcadia Veterinary Center. After this, he worked for Farm de la Belle as a locum poultry vet. Andy beat off stiff competition to become AWARE's second donkey vet. His girlfriend, who graduated from vet school in Algeria, will soon be becoming Mrs Dr Garura!
Timothy Mpofu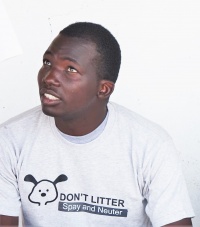 Timothy initially worked as a teacher in 2005-2006. He then studied for a Diploma in Agriculture which he passed with distinction in 2007. He joined the Government Department of Veterinary Field Services in March 2008, where he worked as an extension assistant till December 2013. He also went on to study Veterinary Nursing at the University of Zimbabwe, from which he graduated in June 2013. During his work for the government he gained a lot of experience training rural communities with various projects. He joined AWARE's donkey veterinary programme in January 2015 as a full time Community Training Officer. Since he has experience in nursing animals, he also tends to injured donkeys in the area in which he works.
Yusufu Chitesi (aka Piri)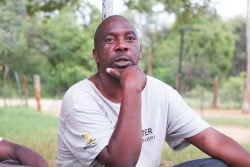 Piri lives in Bulawayo, Zimbabwe. He joined AWARE in January 2015 as a donkey extension assistant, having worked under Ian Redmond of the Donkey Protection Trust for the previous 13 years. He has gained a vast amount of experience in Donkey Welfare over the years, and his communication skills with local v villagers are second to none. Piri services the health needs of donkeys in the Matabeleland South and West areas.
The rural dog experts...
Dr Vinay Ramlaul, BVSc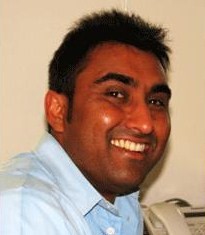 Vin was born in Durban, South Africa. He graduated from the University of Zimbabwe with a Bachelor of Veterinary Science in 1992. He started working at the 24 Hour Veterinary Surgery, one of Harare's busiest small animal veterinary surgeries, in 1993. He attained partnership in 1996, and has been there ever since. His passion lies not only with small domestic animals but also wildlife. He is married to Sarah Carter who manages Twala Trust Animal Sanctuary for orphaned wildlife. Vin has been an integral part of AWARE's sterilisation campaigns where his passion for surgery has been demonstrated by the endless hours he spent spaying and castrating dogs. Vin also invested a lot of time and effort training Eugene and Rodwell to become fully competent in sterilisations.
Dr Eugene Mabika, BVSc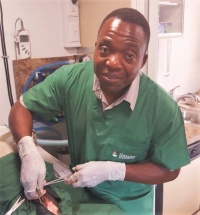 Eugene was born in Rusape, and raised and schooled in Nyanga. He graduated from the University of Zimbabwe with a Bachelor of Veterinary Science degree in 2013. He started off as a volunteer at the Wildlife Veterinary Unit in 2013, and then moved to VAWZ in 2014 as a volunteer vet. He started as AWARE's first dedicated rural dog veterinarian in April 2016. Before this, he demonstrated his commitment by working unpaid for 5 months at Vin's surgery to gain experience. Apart from being passionate about small animals, Eugene also has a passion for wildlife and equids. His zeal for knowledge has seen him attend conferences, symposiums and CPDs by local and internationally renowned professionals. He is not married, but in a committed relationship.
Rodwell Kamunda (Vet Nurse)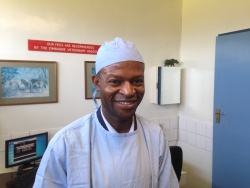 Rodwell started working with dogs and cats when he was doing his Veterinary Nursing attachment at Borrowdale Lane Veterinary Surgery in December 2012. He graduated in 2014 from the University of Zimbabwe with a 2.1 average for his Vet Nursing Diploma. He continued his attachment at Borrowdale Lane Veterinary Surgery as well as Harare SPCA as a voluntary Vet Nurse until January 2016. He assisted with the initiation of a Mobile Veterinary Clinic for Borrowdale Lane in early 2016. He joined AWARE Trust in April 2016 as a dedicated Veterinary Surgical Nurse in the rural dog sterilisation team. Rodwell is married with 2 children.