Please dig deep and help these lions!
Following on from late December, in the first week of January we immobilised and examined the remaining 30 of 44 captive lions at a property in Masvingo that PWMA are looking after by default. Several nasty injuries were treated, and all the lions received Frontline for ticks and fleas, de-wormer and vitamin injections. All the immobilised females were given deslorelin contraceptive injections, since it was decided on welfare grounds that they should not be breeding.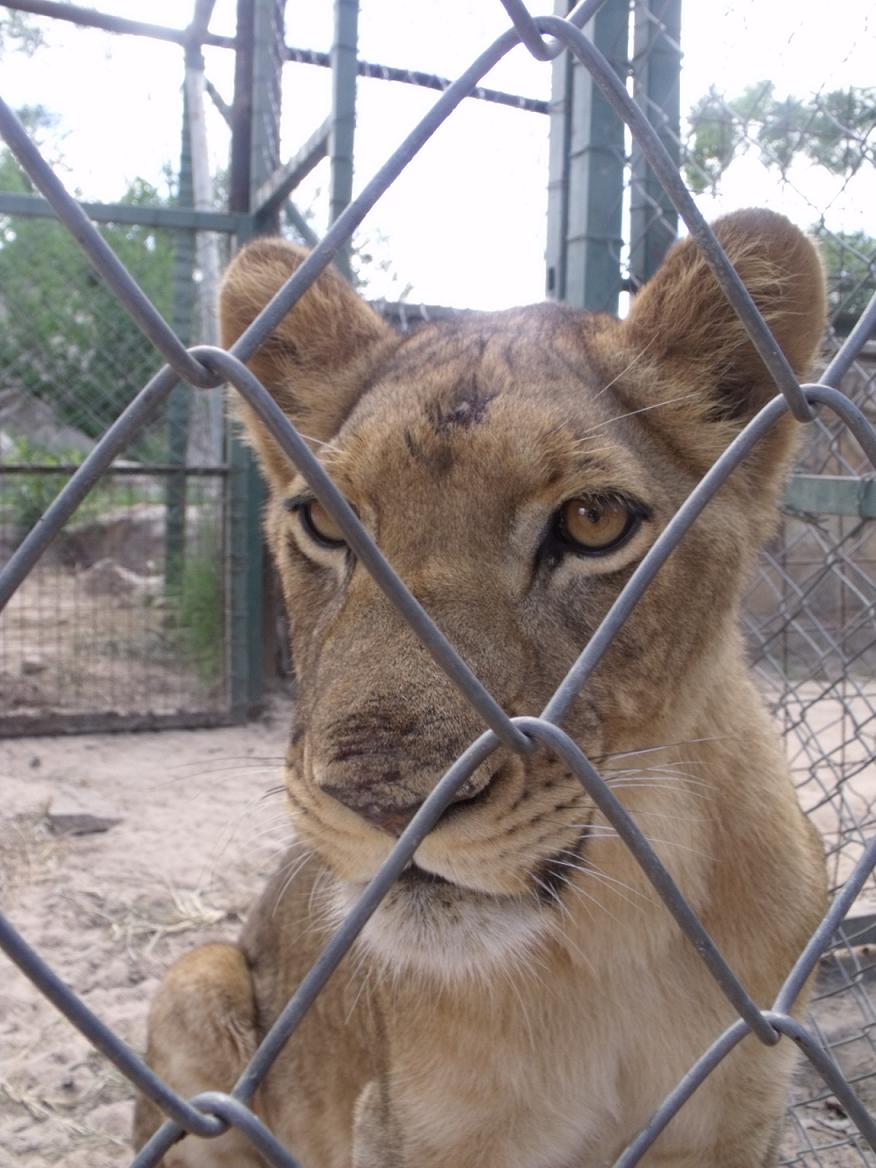 The lack of drinking water is still critical. Together with VAWZ, we are urgently appealing to the public to provide about 900 metres of piping to pipe water from Lake Kyle to the pens, a water pump, 14 big concrete drinking troughs and a 5000 litre water tank.
Working conditions were once again extremely difficult due to lack of adequate management pens, and workers risk their lives by going inside the pens with the lions in order to perform management tasks. We need diamond mesh fencing and poles to build management pens to allow workers to safely clean the pens, as well as sliding gates to be used on the management pens.
Lastly we need wooden or concrete platform constructions that the lions can lie on and use as a shelter, and diesel so Parks can continue to transport meat from the abattoirs to the pens.
Ranger Training
On a more positive note we have received the go-ahead from PWMA to continue our Ranger Tracking and Anti-Poaching Training Programme with Pete Clemence throughout National Parks' Intensive Protection Zones this year. In order to take these courses to the next level we would like to provide the tracking teams with vital equipment such as sleeping bags, backpacks, water bottles, binoculars, GPS units, first aid kits, night vision, and cameras. We invite potential corporate sponsors who would like to be associated with this worthy cause to contact us.
Kushanya Mountain Bike Race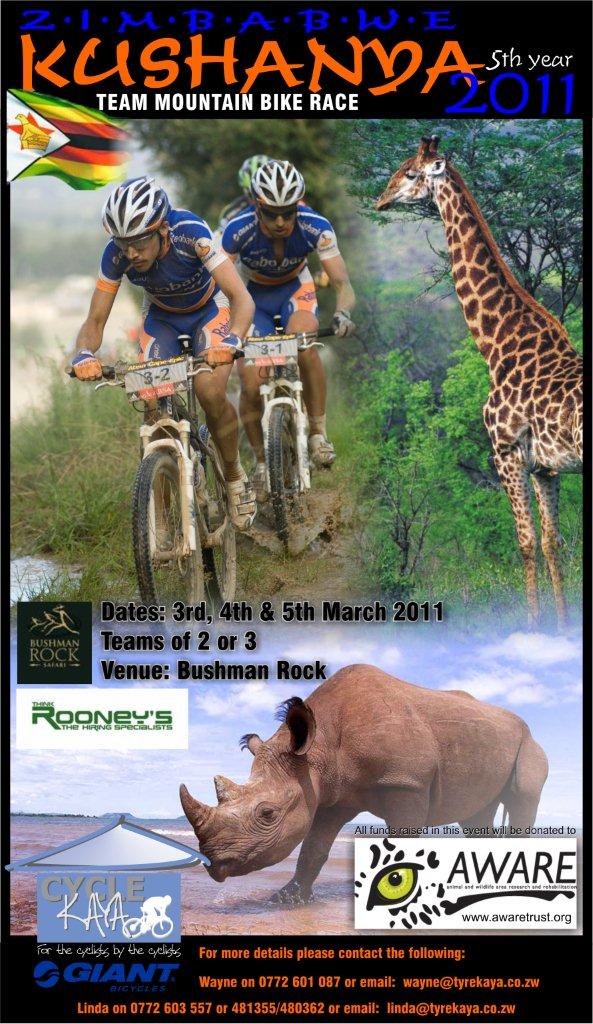 We are delighted to announce that the upcoming Kushanya Mountain Bike Race will be donating its proceeds to AWARE. The race is on the 3rd to 5th March 2011 at Bushman's Rock. Saturday the 5th is an open day for all members of the public, and it will be followed by a fun day for kids with stalls, braiis and game drives. Please come along and support us! For further details please contact linda@tyrekaya.co.zw.
Thanks
Nadia Marabini, Roger Hooper, Blondie Leatham (think I forgot you last time Blondie!), Ashleigh Kate Davidson
Don't forget to renew your membership at the 24 Hour Vet Surgery!