2010 got off to a whimper for the AWARE trust. Veterinarian Lisa developed a respiratory virus that then infected her arm and leg muscles confining her to bed until early March. As a result the sterilisation campaign that was planned for Victoria Falls in mid February had to be postponed.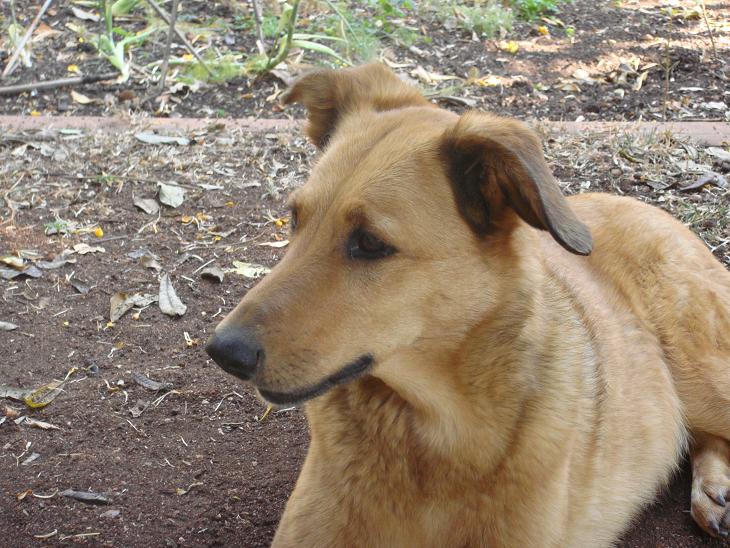 Things always seem to happen for a reason. Matsumi, Keith and Lisa's beloved twelve and a half year old dog, developed a gastric torsion on 18 February. This is a surgical emergency that most vets dread because of the low survival rate during and after the surgery. Matsumi was rushed to the 24 hour Veterinary Surgery, and friend and colleague Dr Clare Savage was called in at eight o'clock at night to help Keith correct the torsion and remove Matsumi's spleen. Keith, Lisa and Clare would all have been in Victoria Falls if Lisa had been healthy, as Clare and Dr Rob Rees had agreed to participate in the Vic Falls campaign. Without Clare's professionalism and experience, it surely would have been a different outcome for Matsumi, who is now recovering very well at home. Matsumi has inspired much of our love for animals and we are forever indebted to Clare for her help.
Ed Oelofse left AWARE to go back to England at the end of January. In February, Chris Scott resigned as Director of Communications due to financial pressures in his own life resulting in him not being able to fully commit to unpaid work with AWARE. He will still be involved in smaller projects. Instavet can no longer hold a South African bank account for us, so this account has been closed.
Rehabilitation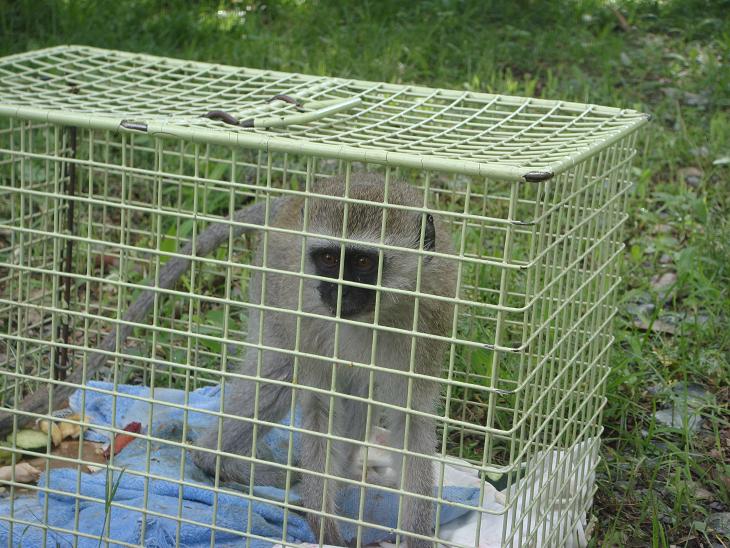 Molly, a juvenile wild vervet monkey was hit by a car at an outdoor restaurant in Harare's suburbs and thrown into a dustbin on 21st December 2009. A concerned member of public brought the concussed and shocked monkey into us for treatment. She responded well to fluids and supportive treatment and after 2 days the sweling on her head began to subside. She was soon feeling strong enough to bite us every time we tried to return her to her holding cage, so we decided it was best to return her to her troop as soon as possible. On Christmas Eve we returned to the site of her accident where the rest of the monkeys were casually playing in the trees. They became very agitated at seeing her in the cage and one male actually tried to charge at us when we approached the cage to release her. When we opened the cage door she ran to the troop and was welcomed by several of them with nose to nose greetings.
Capacity building and donkey clinics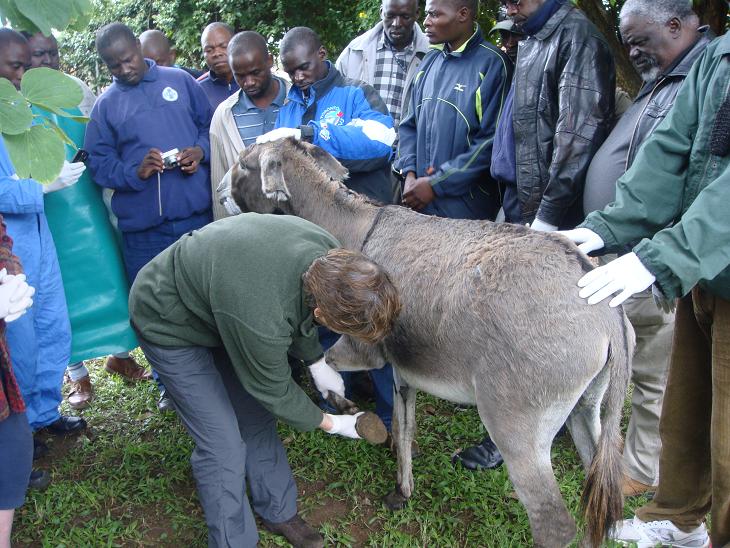 Early March saw a change in fortunes when Communications and Veterinary Directors of SPANA, Simon Pope and Dr Karen Reed, came out from the UK to take a course in donkey medicine and welfare that was organised by AWARE in Gweru. 23 vets and animal health inspectors practising in rural areas where many donkeys are encountered were invited to the course. This included inspectors from the SPCA countrywide.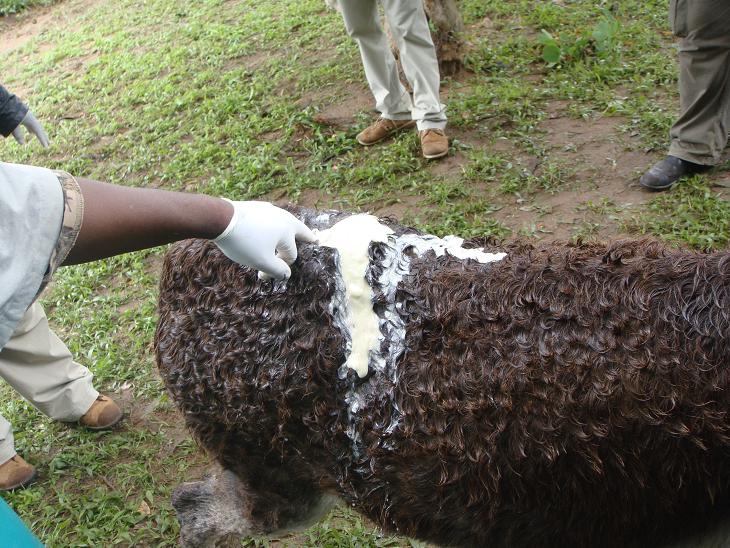 A day of lectures was followed by a donkey clinic where 40 donkeys were treated for a range of veterinary problems including some spectacular abscesses and the usual axe and spear wounds and lameness problems. The course was very well received and all participants learnt alot and went away much more confident in dealing with donkey issues. We look forward to SPANA's continued support in 2010.
Meanwhile AWARE has started assisting PWMA with monitoring rhino at Lake Chivero National Park, where we hope to perform ear notching and dehorning exercises later in the year. This involves once weekly trips to Lake Chivero to record individual animals details to assess how many individuals exist in the park so that the dehorning exercise can be properly planned.
Thanks
Our sincere thanks for supporting the Trust this quarter go out to:
Catherine Easterbrook and Tung, Nadia Marabini, Jackie Cocksedge, SPANA
Sue Burr, Dave Bradshaw, Zoe Van Zyl, Brandi Green, Project Vets,
Medi-Vet, Merial South Africa, Jayne Godfrey, Kelly Hendrikz
More about AWARE


AWARE is the only conservation veterinary trust in Zimbabwe run by veterinarians. We focus on the welfare of wildlife and conservation of wildlife habitats. Read more

Website: www.awaretrust.org



Address:

16 Southam Road, Greystone Park, Harare, Zimbabwe


Copyright © AWARE. All rights reserved. Registered Trust number: MA470/2004.